Our next Group Obedience Classes will be starting early April 2018.  Contact us to sign up for one of these classes!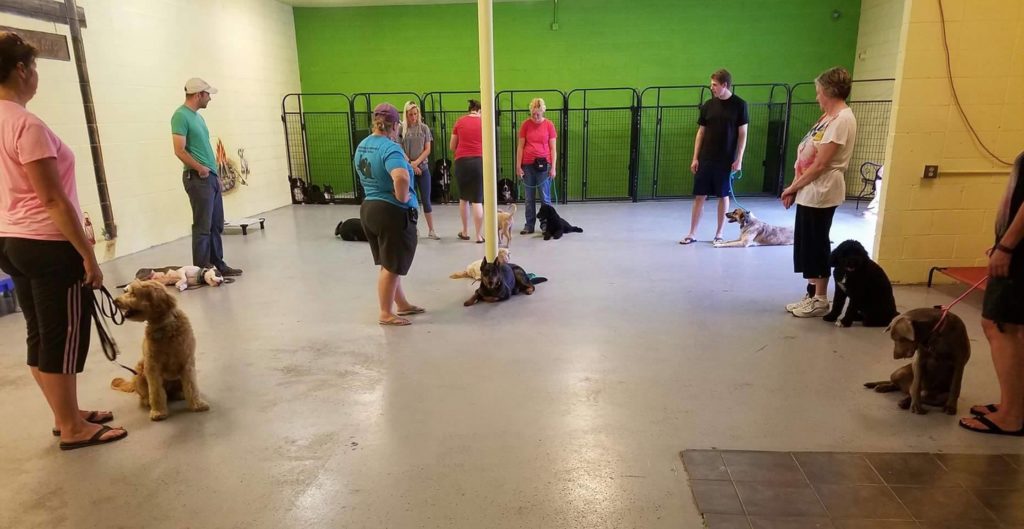 This class lasts 6-8 weeks (depending on class size), and each class session lasts 1-2 hours.  The class will typically hold 5-15 dogs per class. This class is held at our training facility in Orem.  The class is $250 per dog, or $300 for two dogs.  All dogs 4 months old and older are welcome!  Contact us to sign up for this class and to find out when our next class will start!
When working with a dog, we always look at the dog as a whole, rather than just focusing on one specific issue (barking, potty training, etc). We combine the use of food, proper motivation, and positive reinforcement with proper structure, leadership, proper nutrition,and the right training tools that work best for your dog to create an all around healthy, structured, happy life for all of the dogs (and their owners) that we work with.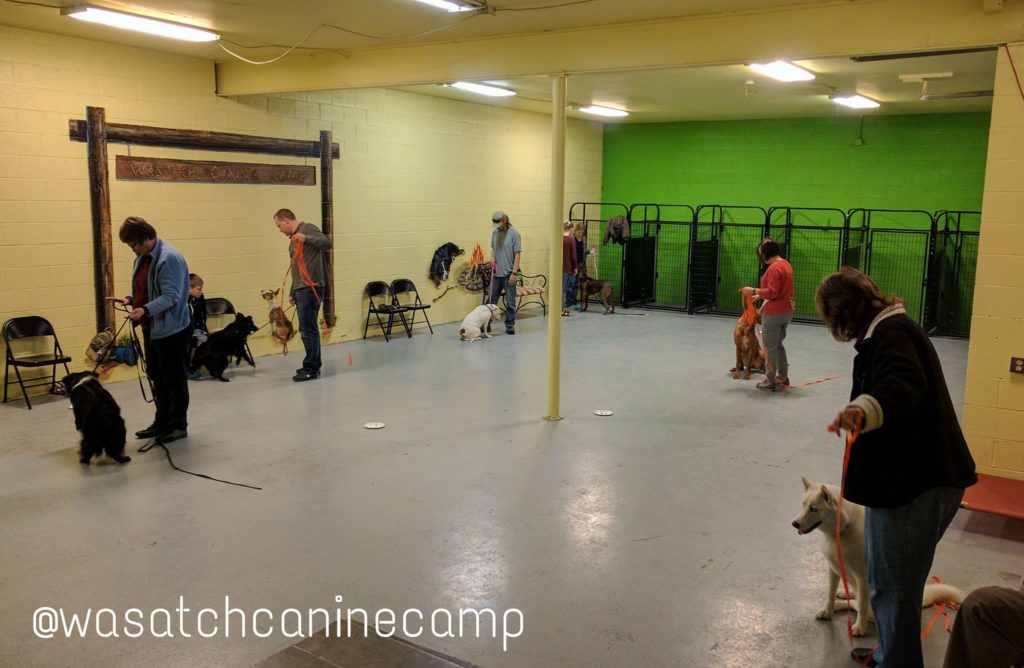 What we will go over:
– Sit
– Down
– Stay (with distance, distractions, and dropped leash/or off leash)
– Come (with distractions)
– Loose leash heel (with distractions)
– One or two fun tricks
-We will use your dog's food in combination with positive reinforcement, as well as any other training tools that work best for your dog, to create a fun, healthy level of focus and motivation.  This is called The Art of Attention.
-The importance of proper nutrition for your dog, and how proper nutrition is necessary for your dog to be healthy both mentally and physically.
-We will give you a structured, fun, reasonable training schedule for your dog to follow after they return home, to help them bring everything they learned with us home.
-The importance of crate training and how it can be extremely beneficial to creating a calmer, happier dog.
-Manners & boundaries
– Some light behavior modification (if needed)
– Each group class is followed by a FREE socialization class, that I highly recommend you stay for!
– If your dog doesn't get to the obedience level you wanted during this class, you are welcome to take the class again for FREE until you're satisfied!
– And more!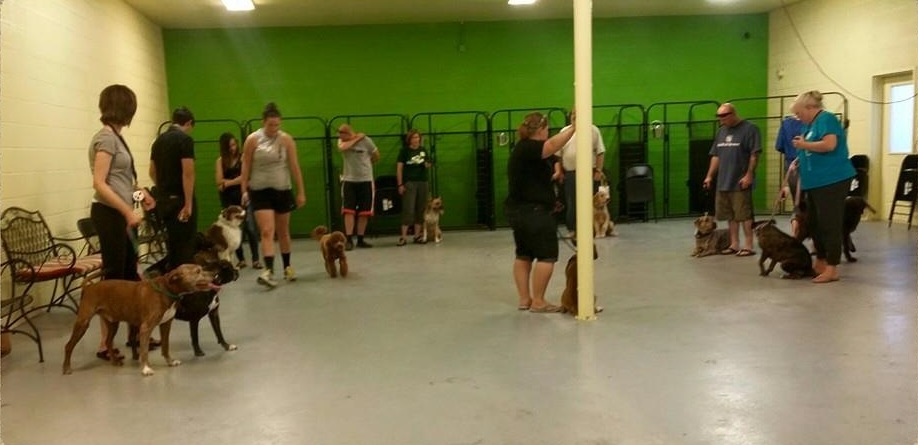 During our Group Obedience Class we will also go over the Canine Good Citizen test items, and the CGC test is also included in this training package.  What is the Canine Good Citizen program? The Canine Good Citizen Program is a two-part program that stresses responsible pet ownership for owners and basic good manners for dogs. All dogs who pass the 10-step CGC test may receive a certificate from the American Kennel Club.
 

Many dog owners choose Canine Good Citizen training as the first step in training their dogs. The Canine Good Citizen Program lays the foundation for other AKC activities such as obedience, agility, tracking, and performance events. As you work with your dog to teach the CGC skills, you'll discover the many benefits and joys of training your dog. Training will enhance the bond between you and your dog. Dogs who have a solid obedience education are a joy to live with-they respond well to household routines, have good manners in the presence of people and other dogs, and they fully enjoy the company of the owner who took the time to provide training, intellectual stimulation, and a high quality life. We sincerely hope that CGC will be only a beginning for you and your dog and that after passing the CGC test, you'll continue training in obedience, agility, tracking, or performance events. To find out more information about The AKC's Canine Good Citizen program, please click here!
This is no common obedience class! We cater to your needs, and spend as much 1 on 1 time as possible. If we have time we will even work on things YOU specifically want to work on!
*Any dogs that set foot in our training facility must be up to date on their vaccines. Puppies must have at the very least their first set of vaccines. Proof of vaccines in required before any of our services can be provided, including training, group classes, boarding, and daycare. If you have any questions in regards to vaccines, please let us know!
*All training programs come with our lifetime support guarantee! We are here to assist you for the life of your dog, answering questions you may have via phone, text message, or email. We care about the success and happiness of you and your pup, and do our best to be there for you when you need us.
**We accept cash, check, or credit card. Payments via credit card are higher due to fees charged by credit card companies**
**All training programs and program prices subject to change at any time for any reason**